About us
"Sensor" company appeared on the market thanks to the initiative of a group of like-minded people in order to create fundamentally new gauge instrumentation based on nanotechnology which would serve the needs of the widest range of consumers.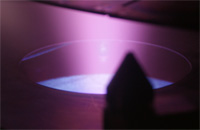 It should be noted that the company could not have been founded without far-seeing and technically competent investors who parleyed on the financially and technologically advanced long-term project, due to a clear understanding that investments in technologically high and competitive production is not only useful for the country, but is also profitable.

Today the company employs high-class experts in different areas of science and industry from microelectronics and engineering to applied mathematics and theoretical physics. The activities of the company are structurally divided into three principal and interrelated directions –science, research and development, and production.

One of the main activities of the company is research and application of thin-film technologies. As a result of a number of research and development experiments unique technologies of producing semiconductor piesosensitive elements were generated, which are characterized by high sensitivity and unprecedentedly low noise levels.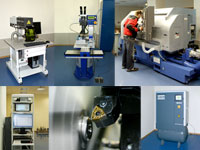 As for the production base of the company, at the current stage of development, we are in command of the equipment which meets the highest requirements of the market. At the beginning of our development we came across a low technological level of potential partners. That is why the company management decided to equip the production facilities with everything necessary for independent production. We use equipment and machinery produced by the best world manufacturers. Our research and development laboratories are located on the same territory with our workshops so that we do not waste time on the transportation of details from one place to another. Strict operating principles of "Sensor" company are effectively regulated by administrative tools.

Physical quantity sensor is a complicated knowledge-based product which allows to solve high responsibility tasks in practically all human activities. Such a product requires systematic approach to its development and application. Nowadays the company works closely with the leading Russian research institutes and design bureaus specialized at the creation of the brand new samples of measuring devices.
---
Sensor is successfully cooperating with number of companies and enterprises. The partnership is conducted both in the sphere of development, and directly in manufacturing. The list could be provided by request.